A Powerful Leadership Parable for Team Success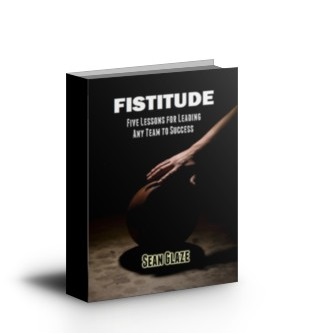 The men's basketball team from a small private high school finds itself struggling through a dreary season, when their coach is called away to attend to a family member's illness.
Enter a wise and mysterious janitor, who not only accepts the reins of leadership for the team during that absence, but soon becomes a mentor to the team, especially to a talented young man named Matthew, who is essentially raising himself after he and his father moved into town…
Through a series of five lessons woven into the frustrations and excitement of the season, the janitor shares with Matthew his wisdom on team leadership that corresponds to each finger in a fist, and helps the team to accomplish their goals and become leaders themselves.
This is a compelling story that illustrates how ONE PERSON can influence and lead a TEAM!
Order yourself (and your team) a copy today!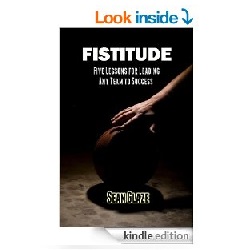 The E book Version –
Read Fistitude on your kindle, smartphone, or ipad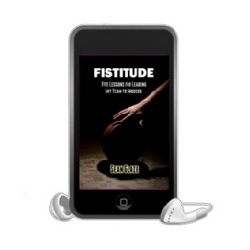 The Audio Version –
Listen to Fistitude in your car or while you exercise
Praise for Fistitude: 
"Sean has done a masterful job of delivering a powerful message in a delightful story.  This parable helps us all become more aware of the importance of relationships and leadership in shaping the success of any team."
 -Cory Dobbs, Ed.D.President & Founder of The Academy for Sport Leadership
 "Fistitude is a phenomenal story that any coach or player can relate to.  More importantly, it hammers home a fundamental list of practical ways to succeed on and off the court.  I read it cover to cover in one sitting and thoroughly enjoyed it… If you love basketball, you'll love Fistitude!"
-Alan Stein, www.StrongerTeam.com
 "What a GREAT BOOK!  After reading the first 5 pages I had to stop and go get my highlighter.  Fistitude is a MUST READ for anyone in a leadership position.  After reading it and sharing it with your team leader I promise you will be able to get your team rowing in the same direction towards a common goal."
-Terry Fowler, UNA Women's Head Basketball Coach
Coaches, looking for a great book? Check out @leadyourteam Fistitude. You can download a free readers guide here. http://t.co/Xu810WRWVY

— Greg White (@GregWhite32) May 24, 2014
If u have not read the book Fistitude, do so ASAP. There r all kinds of coaching nuggets in it! FIST =Failure Inspires Successful Toughness!

— Taryn Plypick (@CoachTaryn) March 28, 2012
Tony Alfonso (@HoopsU) Shares his Review of Fistitude HERE!
 Michael McKinney (@LeadershipNow) Shares his Review of Fistitude HERE!

 This team leadership book shares valuable lessons for athletes, but the ideas are useful for building leadership in any field.  If you are a member of any team, this story is for you – it is an inspiring guide to overcome adversity and lead from wherever you are…
Inspire Team Leadership With FISTITUDE –
Five Lessons for Leading Any Team to Success
This team leadership book is a compelling story that illustrates how ONE person can influence and inspire any team.  lt is also available as an engaging presentation on the importance of perseverance and how teams or individuals can overcome the obstacles in their  path and keep focused  firmly on desired results.  If your motivation or group morale is down, this speech will ignite your group with enthusiasm and a renewed passion to handle any adversity. 
Every organization or business finds itself in adversity at times, and this is a message for groups needing team leadership through difficulty or change. It will drive home the message that successful people understand the importance of vision and "rebounding."
Looking to Improve focus or inspire team leadership in your organization?
HAVE SEAN SHARE THIS MESSAGE LIVE WITH YOUR PEOPLE!
Call to book Sean as your next event speaker, and discuss the message
you'd like him to customize and deliver to your group!