How to Maintain a High-Performing Team Culture!
How YOU Can Benefit From Sustaining Results –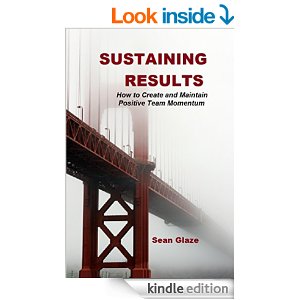 This message is perfect for teams who have been together for a while and need an energizing kick-start, or for leaders who need to ensure their current high-performing team maintains their positive momentum.
In the midst of team struggles or stress, it will be your proactive focus on the three important R's that keep your team functioning well together.
Whether your team has been together for a while and needs an energizing kick-start, or your team is new and struggling to create the positive momentum you need –
This message will help clarify and guide your conversations and decisions!
From dealing with individual personalities and strengths to inspiring and challenging your people to remain engaged in their roles, you will gain the tools and information you need to sustain the success and significance you want… from the team you already have.
Sustaining Results helps you develop a high performing team, that is engaged and connected and contributing according to their strengths.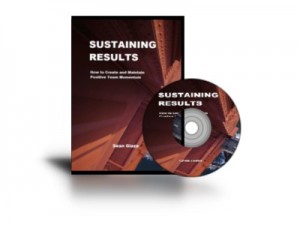 The Audio Version:
– listen to Sean share this message anywhere!
In Sustaining Results, You'll Learn:
– How to transform lethargic employees into energetic owners
– How to harness past accomplishments as a catalyst to move the team forward
– How to keep key players engaged and passionate about their work
– How to overcome the danger of excuses – and identify real barriers instead
– How to inspire a sense of unity – especially when times are tough
– How to use personality types as a potent tool for leading your team
– How to create collaboration and help your people stay motivated
 Inspire Team Loyalty and Productivity by Applying Ideas From Sustaining Results –
Grab your kindle edition digital copy today !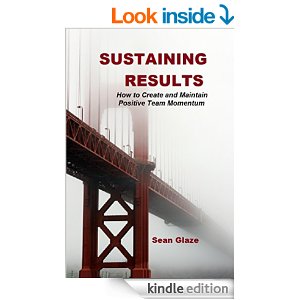 Looking to Improve focus or inspire team leadership in your organization?
HAVE SEAN SHARE THIS MESSAGE LIVE WITH YOUR PEOPLE!
Call to book Sean as your next event speaker, and discuss the message
you'd like him to customize and deliver to your group!