Team TOUGHNESS TALKS
A Powerful 3-Video Program to Develop Mental Strength
Memorable Messages (With Handouts) to Grow Your Players!
How much better would your team be if your athletes learned to respond positively to mistakes, to give and receive feedback effectively, and to handle pressure with poise?
The "Team Toughness Talks" Program includes videos you can watch with your players, handouts to ensure they leave with the key ideas from each talk, and activities that YOU can lead your team through to build a tougher team!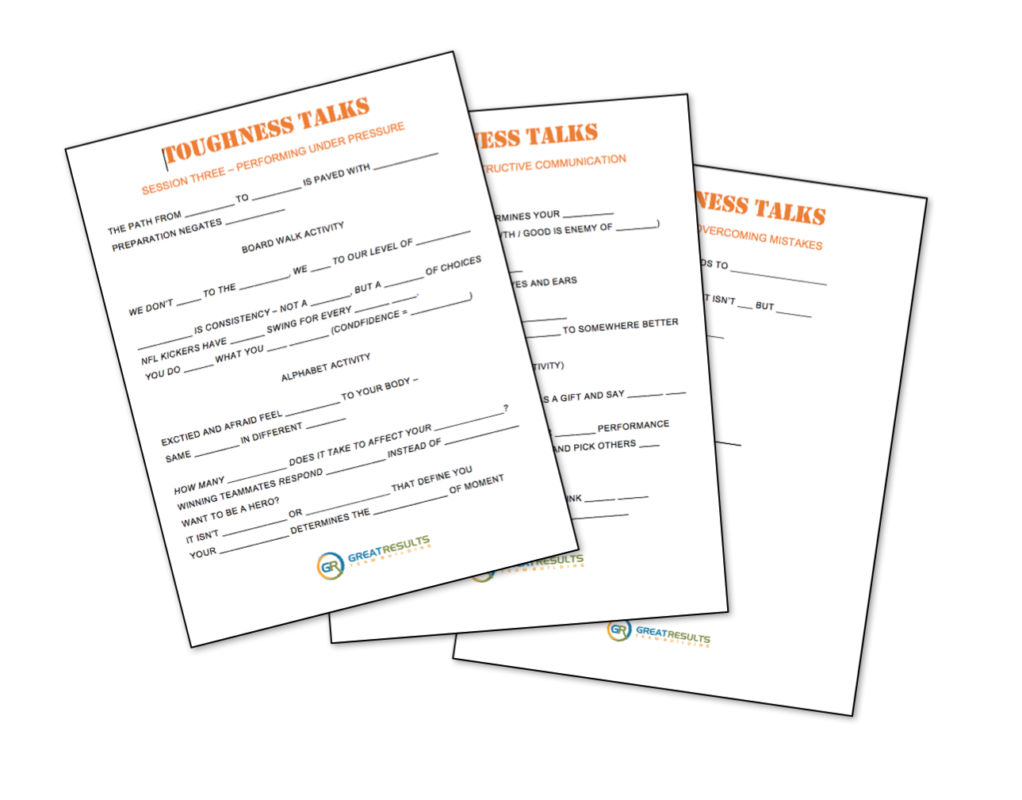 No matter what sport or level of your competition…
these step-by-step video messages and handouts will equip you and
your team with techniques to respond and perform better!
Sean's experiences as a coach showed him the same thing that you have likely learned – mental toughness is a vital part of competing at a high level in ANY sport or situation!
Drawing from his two decades of research and interacting with athletes to improve their confidence and ability to interact positively with teammates, he has put together this package of engaging messages, interactive player worksheets, and coach-led activities to help you take your team to the next level.  
In the program, you will get:
– Techniques to Respond Positively to Mistakes and Adversity
– Tools to Give and Receive Feedback and Help Players Stay Coachable
– Insights to Perform with Poise in Pressure Situations
– Step-by-Step Directions to Facilitate Activities to Reinforce Ideas
What Percentage of Your Team Performance is Determined by Your Athletes'

Mental Toughness

?
So… How Much of Your Preseason or Practice Time and Resources are
Committed to Developing That Important Aspect of Their Game?
Stop Losing Games

 Because of Mental Breakdowns –
Order Your Videos and Coaching Handbook Today!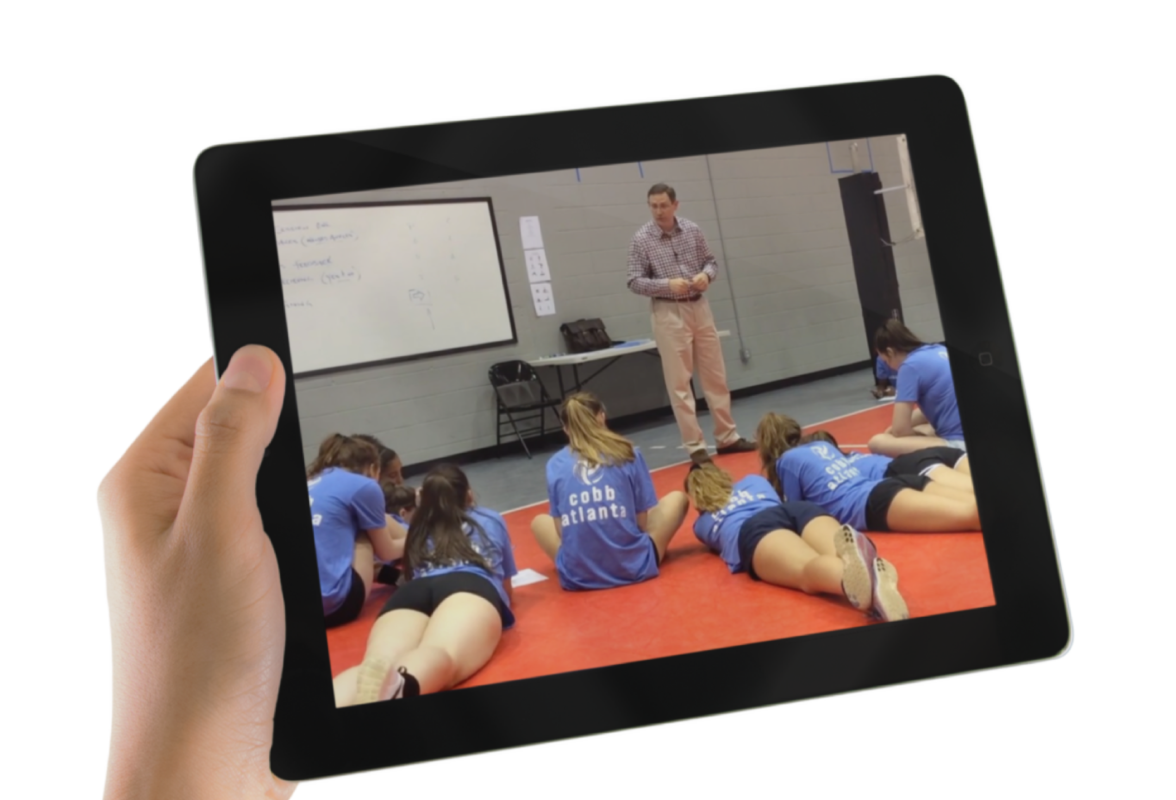 The 3 Videos and a

 21-Page Leader Guide

Are 

Available Now!

 
What would it be worth to win a few more games next year because your team became more positive and mentally tougher teammates?
Access your immediate download today for only:
$149
only $79
What's Inside the THREE Video Messages? 
A Brief Summary of  the Team Toughness Ideas Your Team Will Experience:
SESSION ONE – OVERCOMING MISTAKES (46 min)
THE DANGEROUS PATH THAT A DESIRE FOR PERFECTION LEADS TO
WHY POUTING IS SELFISH
HOW CLAIMING RESPONSIBILITY LEADS TO CONTROL
THE POWERFUL THOUGHT YOU SHOULD FOCUS ON AFTER ANY MISTAKE
SESSION TWO – CONSTRUCTIVE COMMUNICATION (39 min)
THE MAIN THING THAT WILL DETERMINE YOUR CEILING OF GROWTH 
WHY YOU SHOULD SEEK TO BE MORE LIKE A RHINOCEROS
THE TWO-WORDS THAT YOU SHOULD SHARE AFTER ANY GIFT OF ADVICE
THE MOST POWERFUL WAY TO INFLUENCE TEAMMATE PERFORMANCE
SESSION THREE – PERFORMING UNDER PRESSURE (31 min)
THE ONE THING YOU CONTROL THAT DIMINISHES PRESSURE
HOW TO BUILD CONFIDENCE IN ANY FIELD
WHAT TO FOCUS ON TO ENSURE YOUR BEST PERFORMANCE
HOW TO BE A WINNING TEAMMATE AND HERO IN ANY SITUATION
…ALL THIS AND MORE GREAT TOUGHNESS IDEAS AND PHRASES YOUR TEAM CAN IMMEDIATELY APPLY! 
YES, I WANT THE VIDEOS!
Give Your Players Access to USEFUL TOOLS, IDEAS,
and TECHNIQUES That 
Allow Them to
Perform at Their Best
When it Matters Most! 
Ready to get started growing your team?
Are you serious about helping them handle adversity and communicate internally and with teammates more successfully? When you order, you will GET IMMEDIATE ACCESS to a printable PDF of the coaches facilitation guide and a link to access each of the three powerful videos.  
Simply print off a copy of the video handouts for each of your athletes and you can turn your next study hall or group meeting into a memorable team toughness session!