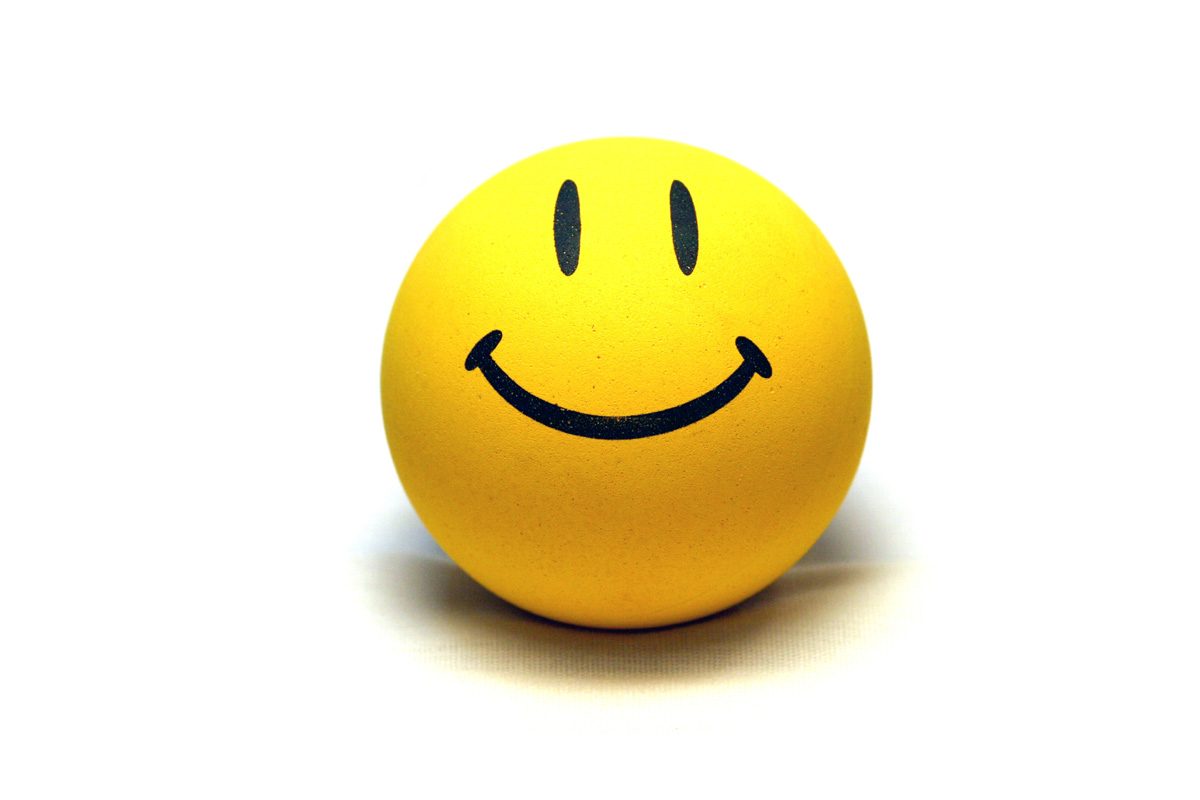 A Few of Sean's Happy Client Comments

"We were looking for a speaker who would have a positive impact on our staff, work on our team morale, and focus on internal communication.  Sean came highly recommended by a couple of different motivational speakers. They expressed how well he connects with his audiences and said if we wanted someone that will motivate our staff with their message and actions that he was it! After hiring Sean for our event and seeing him in action, I have to agree 100% – he was  engaging, funny, and effective. Our all-day meeting was broken up with different speakers, activities… and overwhelmingly Sean's portion of the day was our staff's favorite part! I would HIGHLY recommend working with Sean and hiring for any large or small scale event you have."
– Meigelle Lapos, Human Resources Manager at Tidewater

"The experience we had was really remarkable – To be honest with you, a number of employees were dreading the event, and those same employees ended up loving it!  I have had numerous employees tell me how much they enjoyed the event and how helpful they thought it was. One employee commented that she had done team building exercises at previous work places and they were nowhere near as great as the experience she had with you. As a result of you being here, two employees that had never gotten along have made a commitment to work together and be friendly and professional to one another. I notice a positive difference with the staff and they notice the change also. Employees are going out of their way to be helpful to one another… everyone had a lot of fun, too!!!  
– Deirdre Plato, Midtown Neurology

Sean was awesome! He was top-notch in his delivery of his message on leadership. He was engaging and inspiring to our participants. I can't say enough about how great he made our event.
– Jamie Schichtel, PAHCOM Conference planner

You're a ROCK STAR!  Really, your session struck such a great balance between fun, conversational, light, yet at the same time, deep, impactful, and memorable.  I particularly liked the stories you told to personalize and reinforce various points… wanted to send a quick note to say THANK YOU – was really a terrific session, very much on point, and very well received by both execs and troops!"
– Carol Feigenbaum, NETBASEQUID Senior Director of Marketing

"You were a huge part in making our 2016-17 Administrator Start-up a success. You definitely have a gift for public speaking and your presentation was exactly what our administrators needed to hear. They are all still talking about your message and the team building exercises… The stories were fantastic and a great reminder for all of us that teamwork really does make everything possible. They loved the message about focusing on people and not numbers. The Rapid Teamwork book added a nice touch to the event and they were all excited to leave with their very own autographed copy. We will always remember that 'Culture Eats Strategy For Breakfast!'"
– Mike Mauriello, Rockdale County Public Schools

"Sean Glaze provided a fun and interactive session for our engagement teams. Sean was quick to connect with our group and created an afternoon of laughs and learning. He was able to take practical activities and create true leaning opportunities – his quick wit and ability to quickly build relationships made the afternoon fly by. Everyone truly learned something about themselves and how to better relate to those they work with. I still find myself thinking about Sean's activities and adapting my management style to make the person I'm working with feel more valued. I highly recommend Sean Glaze to inspire your group by having him facilitate a great team building experience."
– Kris Pollock, The Arbor Company

"Thank you so much for facilitating our annual staff meeting!  The Great Results Teambuilding event was better than we anticipated.  Our people laughed, participated, and encouraged each other more at this event than any we've had in our long history of annual staff meetings. We especially appreciated your unassuming demeanor and relatable style.  You did an excellent job of making a point, giving pause for reflection, and letting each participant conclude what each activity meant to them.  I am confident the lessons, affirmations, and bonds from this day will last long into the future at out dental practice.  Many shared that this was a great day of renewal that will transcend our company team and apply to their personal lives. We appreciate the time you took prior to the day to discuss our dental practice and customize the exercises and discussions for our company and team dynamics.  We will happily recommend you to improve teams in any industry or setting."
– Michele Lurvey, Traverse Dental Associates

"Thank you again for leading our staff retreat.  I wasn't quite sure what to expect, but I can tell you that I was very impressed and highly satisfied with what we received.  I have heard numerous positive comments regarding the time we spent together. Not only was the day enjoyable, but it was also very productive.  The activities were fun and kept everyone engaged.  More importantly, the reflection time and sharing after each activity solidified our end goal for the day, which was to bring our staff closer together so that we can work as a cohesive unit.  I have already highly recommended you to one of my colleagues!"
– Alex Porto, SJNRCS Principal

"Sean was an incredible speaker for our company…  with effective exercises that promoted an exciting and trusting bond among the group. I still receive great feedback from my staff about the teambuilding event.  Everything was perfectly aligned to what we requested as the key take-away topics for our teambuilding event.  I thank TriNet, our HR partner, for recommending Sean to us.  We will definitely use him again in the near future."  
– Phillip Davis, Human Resources Coordinator for UP TV 

"It was an amazing experience for all involved, and we are still feeling that sense of camaraderie to this day!  Thank you for a great event.  Thanks, again, for your sharing with us your expertise… The morale is still high!"
– Sherry Crawford, Wakeland High School

"Every member of my group walked away more informed and encouraged on their personal role of being a member to their team's success and his uncanny, yet understandable approach made it fun, engaging and memorable. 
Sean is great at what he does and has my stamp of approval for groups both large and small. In fact, I plan on using him to speak to my ENTIRE organization during next year's office-wide retreat. I suggest everyone get on the Sean Glaze – Great Results Teambuilding train now while he's still affordable because once the secret gets out, you'll have to pay the John Maxwell fee to acquire him but even then, you'll undoubtedly get every cent of your money's worth.
Thanks, Sean, for helping the members of my group become a better team."
– Nicholas F. Cotton, Public & Media Affairs Manager for Fulton County Clerk of the Superior & Magistrate Court

"Thanks for the engaging and entertaining presentation… I heard many good things from the crowd, who enjoyed your stories and insights  into making connections with their teams!"
– Tim Plews, Subway Director of Development

"I received GREAT feedback from the attendees that they thoroughly enjoyed your presentation and activities.  Your interactions with the group ensured everyone had a wonderful time.  I want to personally thank you for making our meeting so successful.  The meeting came off without a hitch! I especially enjoyed the partner quiz and helium stick activities as they taught us new things about our teammates and required good communication to complete the task.  Thanks again on behalf of the attendees for making the meeting a fun and exciting team building experience!"
– Jason Shumaker, Pike Construction Company

"What a fun bonding time we all had!  Each activity was structured such that, although it was great fun, it always had a deeper intention of building connections with and understanding of others.  Many came to me afterward and expressed what a fun and important experience the morning had been.   I highly recommend Great Results Teambuilding – lots of fun and laughter with lots of important takeaways."
– Gayle Greenwood, The Lovett School

"I laughed so hard at times, my stomach hurt! The exercises were very creative and encouraged everyone to participate… it brought us together, in teams and as a whole, to come up with solutions or showed us the importance of why communication and teamwork are critical to success. Not ever a dull moment.  I think that it will help me in many ways… I really enjoyed Sean and I hope that he will be kept in mind the next time that we have a team building event!"
– Nicole Stroupe, Ivan Alllen Workspace

"I just want to thank you again for coming up to work with our team.  Every year when we add new players, I look forward to our time with you.  The team always seems to be more together after you leave.  I strongly believe that chemistry in any team is a difference maker, but especially in basketball. The exercises that you do and your vast knowledge of bringing a team together is beneficial not only to the players but to the coaches as well… We definitely look forward to having you back again!"
– Joe McAleer, MD Belles Basketball Program

"Thank you for your thought leadership. Survey input was great!"
– Claudio Brenna, PMO Leader at Equifax

"We have received so many great comments about your session. We can't thank you enough for being a part of our first DOC HR Virtual Conference… We hope to work with you again in the future!"
– Kathy Camou, HR Training and Development Specialist at USPTO

"Sean's presentation was fantastic. He gave some practical advice for building teams. I really enjoyed the activities and how they connected back to "team" in a purposeful manner. This was a GREAT way to start off!"
– Georgia SAM Project Summer Conference, Principal Attendee

"Thank you again for such a wonderful event! My entire team was very pleased with your program and the outcomes of from this day. We were able to successfully come up with our Mission & Vision Statements and now we are all clear on where we're headed!"
– Patrece Morgan, Process Excellence Coordinator at Colonial Pipeline

"Sean facilitated a 3 hour team building workshop for my company's annual kick-off event. His personal experience as a coach and perspective on what makes teams great was inspiring. Plus, his variety of out-of-your-seat activities kept my team active, engaged and smiling. Most of all, he invested time with me getting know our business and understand our challenges prior to the event, in order to tailor his presentation for the audience and be on-point with his message."
– Kelly Clark, Director of Marketing at MDI Group

"Our group really had a great time, and enjoyed the hands-on/movement activities the most…  I personally believe that they have learned more than they realize and will "unconsciously" apply the principles to their daily interactions. It was a great success!"
– Christy Epps, Commerce High School

We were so surprised at the outstanding professional development we received from Sean Glaze/Great Results teambuilding.  We have had many team building events over the years but none quite like Sean's. He not only taught us and challenged us to be great teammates but he taught us life skills to use with our students, parents, co-workers, community partners and families at home. 
He was real, authentic, and full of integrity.  We had fun, laughed a lot, we had intimate moments and some even cried but it was healing and just what we needed to be a better organization/school.  Our jobs are hard, we don't make tons of money but Sean helped us realize what we do makes a significant difference in the lives of others and together we can keep on keeping on. 
We highly recommend Sean and Great Results teambuilding to any organization from schools to corporate offices as well as restaurants to retail – You learn so much and have a blast doing it! 
Thank you Sean!
Julie Worland, Principal Kokomo Head Start School

"We just got done seeing Sean and I have to say, he was unbelievable! He was very insightful, very powerful, and got us engaged with one another. He was fantastic and I highly recommend him."
– Jason Cass, IIABA

"Sean brought our teachers together and reminded us that the culture of our school is based on our behaviors and reactions…  In a matter of three short hours, he motivated our staff to a positive team mindset. 
I have veteran and new teachers sharing with me that the positive synergy of our school has taken root and others are noticing.  I had a last minute hire to our school who needed assistance in getting ready for Open House.  With only hours till parents arrived, she had five teachers from various grade levels arrive at her classroom door, asking what they could do.  She told me she has never in all her years of teaching had so many people willing to pitch in and support her. 
Thank you Sean for your coaching and helping us to create a positive environment where students and staff can excel!"
– Lisa Eastridge, Allen Park Principal

"Sean was animated, funny, engaging, and extremely inclusive (and as someone who sometimes feels like an outsider, it made me feel extremely welcome.)  …Sean opened doors of opportunity for our team to grow on so many levels.  He was awesome!!"
– Meimi Simon, Accesso Operations Manager

"Sean Glaze provided an enormous teambuilding boost for our Maier America Sales and Operations Team. We got to know eachother better in so many ways by doing many of the fun team building exercises together with Sean's outstanding presentation and stories that added much value for us all. 
Speaking with the participants at Maier America, it was unanimous that we all took aware more than expected for us to work better as a team going forward… I would recommend Sean to anyone looking for building their team for better performance. 
– Rob Kuehl, CEO of Maier America

"What a great time our team experienced with Sean's team building exercises.  They were not only challenged, but learned how to work together as a team and had loads of fun doing it.  I would recommend it to any group who wants to improve their performance – whether in sports, business, or education…"
– Colby Tilley, KSU Head Women's Basketball Coach

"Sean – Thanks so much for being our speaker at last month's corporate meeting. The feedback I got back from attendees was great.  In particular, many commented that what they liked most were the interaction among coworkers, the openness that your facilitation created, and the laughter that your activities provided.  Our people had fun getting to know their coworkers better!"
– Elaine Ubakanma, H R Director, H. J. Russell & Company

"Sean led our school faculty through a half day team building workshop. He was engaging, funny, and reassuring. Not only did we share some laughs, we also were able to set a tone of positive teamwork for the upcoming school year. I HIGHLY recommend Sean to bring his positive message to your school or company."
– Christine Szymanski, Head of School at Tome School

"Thank you again for doing such a masterful job facilitating our company-wide event last Saturday. You put together and delivered a program that was engaging, fun, and thought provoking!  Using stories, activities, movement, and brainstorming techniques, you helped us build relationships and connect with a sense of possibility.  We learned, laughed, were moved, and energized… All after lunch!
Your insights and leadership resulted in a meaningful event that has advanced our plans for infusing our culture with more vision, accountability, and teamwork.
We look forward to working with you in the future!!"
– Pamela Beckerman, VP of Human Resources at APCU

"Sean was a huge part of our success last year.  He spoke to our team on three separate occasions, and he was awesome!  Each message had memorable stories and take-aways that helped keep us focused and motivated.  I look forward to having him talk to our team again soon."
– Coach Kevin Orr, 2014 Wisconsin HS Basketball State Finalist

"The comments we heard from participants were overwhelmingly positive! Your first presentation set the bar high, then you continued to get rave reviews from our second session attendees as well.  Thanks for a fun and energizing day with useful take-aways that really helped our people work together better!"
– Val O'Brien, Southern Company

"I would absolutely recommend Sean Glaze for your next team building event.  He worked with my veteran staff and had us working together in ways that I couldn't believe.  Because of his team building activities, we have had the best start ever to school.  He is truly one of a kind and we will definitely have him again to work with us."
– Rusty Petty, Ramer Elementary

It was and absolute honor and pleasure working with Sean Glaze for the 2015 CBRE African American Network Group (AANG) Conference.  He was extremely professional in all aspects of customizing and delivering his message, and the conference audience was totally engaged!   CBRE is forever grateful for the career changing advise to "Stay Coachable."
– Bronwyn Justice, MBA –  Accounting Supervisor with CBRE

"Our faculty had a great time. Activities were engaging, the room was full of laughter, and the lessons were spot on. Sean comes highly recommended."
– Vance Elementary Teacher Team Building Event Participant

"I wanted to thank you for delivering such a refreshing afternoon of activities with our faculty and staff members last week.  It was such a nice change of pace compared to other meetings that often leave us feeling split, defensive, drained and unmotivated. Although we are one school, we still operate as three divisions and your presentation and exercises provided an opportunity for us to mix and work together on teams across the board.  It was great to see the "typically-serious" teachers let their hair down and lead the participants and others who hold fast to their professional faces, just break down and "crack-up!"  After your departure, many teachers discussed how they were going to use many of the challenges that gave us with the students in their classrooms… it was a big HIT!"
– Dr. Mary Jane Gibson, Evansville Day School

 "I highly recommend Sean! Our company hired him to speak at our conference and he captivated everyone's attention… everyone left the room that day with a new insight on work life."
– Marissa McCarthy, Marketing Coordinator at Martin Concrete

"Thank you for the amazing in-service you held for our school yesterday.  I am an Encumbrance Clerk/Federal Programs Director – and I fully believe it takes a "team" working together to succeed.  The ideas you shared with our staff will make our school better and stronger than it was before your program!
I even went home and shared your quotes with my husband.  I was excited to let him know what I had learned to better myself at work as well as in every day life.  Your activities will help us work together to make our students more successful leaders."
– Deana Denison, Wright City Schools

"I just want to say how inspired I was!  The word I want to use is transformational. He didn't just make me excited or pump me up… I was inspired to change – and that's what I liked the most. "
– Connie Whiting, PAHCOM Conference Attendee

"I felt like we improved as the day went along.  It was very positive and the players have said so.  Wish I would've gone for a full day!  I Just Wanted to let you know how we did this season. We won the East Division Championship with a 12-0 divisional record.  Finished 21-7 and qualified for the NCAA tournament for the first time in 17 years.  I really feel like the team building we experienced with you helped our team… that day opened up their minds and hearts, and allowed everyone to express their thoughts.  YOU were a big part of our success!"
– Terry Fowler, UNA Head Women's Basketball Coach

"Sean provided an excellent and engaging presentation to help our physicians build Rapid Teamwork, and tailored it to our specific needs and situation as physicians. Our people were taking notes and enjoyed the interpersonal interactions Sean used to help us apply the ideas he shared… It was a message our people needed to hear, and based on the terrific survey results, he exceeded expectations. We left with a manageable action list to make our practices more effective – and a copy of his book to make the message more memorable!"
– Robert Annas, COO Eagle Hospital Physicians

"Sean was a great instructor.   I really enjoyed the program and it was one of the best I have been to."
– Administrative Assistant, U.S. Nuclear Regulatory Commission

"The session was terrific! Exactly what I was hoping for! I took a lot of notes so that I can reinforce the points you made for the team in the coming weeks. I also heard from some of the participants that they really enjoyed it and learned things they will implement with their teams. So definitely a success!"
– Anne Mendez, Director of Human Capitol Management at USPTO

"We are off to a great start and have seen some POSITIVE leadership from those who haven't done so in the past. It was awesome!"
– Sara Janssen, Belmont Abbey Women's Basketball Coach

"Sean was our presenter at an event with over 100 participants. Our organization had never invited an "outside" presenter before and my director was leery. However, Sean quickly reduced, then eliminated any angst within minutes of beginning his presentation. The response from Sean's presentation and the engaging activities was overwhelming positive. Afterwards the participants shared with our Team that, 'this was the best training I've ever attended!'
Sean is competent, humorous and engaging. If you're looking for an excellent presenter that can make an impact on your audience I highly recommend Sean Glaze!"
– Jermaine Hughes, Georgia CARES Academy Team Lead

"Sean Glaze is Amazing! His message to our staff was inspiring in ways related to the importance of building relationships, diversity, sustainability, and being good stewards.  I highly recommend Sean!"
– Bob Volpi, Director of Williams College Dining

"I wanted to pass along the team's appreciation to you for facilitating the Team Building seminar at our offsite.  What an engaging way to kick-off our meeting – it was not only entertaining, but also had a lot of take home value, and was well presented!
In a post meeting survey, the feedback was unanimously positive…  It was pleasing to hear from many of our guests how Sean's activities and stories held their attention and resonated after the meeting. I highly recommend Sean's presentation on trust and teambuilding to anyone that wants to invest in their team promoting communication, increased collaborating, and mitigating conflict."
– Hilary Cantalini, TIAA Learning Operations Mgr.

"The message was important and powerful… Perfect selection for a motivational speaker.  Very encouraging and inspirational… I think he spoke on a key issue we have at the credit union.  His message was clear and precise how we should look at ourselves first before blaming others… The message was relevant and presented in an engaging way."
– Susan Pasikowski, Training Manager at MSGCU 

"WHAT A GREAT DAY!!! Thank you so much for leading all of us through such a great experience… I am really excited for what this will mean for our team – We will be in touch about the book titles and quantity too!"
– Darci Powers, Executive Director at Little Lukes

"We were SO pleased.  I heard so many positive comments!  Several teachers said they were going to go home and do the activities with their own children, or use them with their Sunday School class etc. You were right on target with all of your explanations, and I will continue to encourage teachers throughout the year to live your messages.  It was a powerful and fun day!  Thanks for all you did to make it great.  I will keep in touch!"
– Cheri Borchardt, Director of Curriculum and Instruction Lorena School District

"I loved all of the group activities! They were very engaging and memorable because it took a total team effort with lots of communication and really gave us all a chance to get to know one another on a personal level. The challenges were a very fun, educational, team building experience – one of the best I've attended in my career. Sean touched on areas that I could apply at work, plus my home life. He did an excellent job and I would love to hear him again."
– Samuel Shon, Group VP of Brown Industries

"Thank you for leading a fun, effective and insightful team-building session at our recent company retreat. (We) learned a lot about the importance of assembling a well-rounded, cohesive unit AND the need for each member to understand one another's work style.  I have been hearing such positive feedback from our team about the team building morning with you!"
– Karen McNamara, Vice President Organ Wise Guys, Inc.

"I was so impressed by the relevancy and effectiveness of the activities you chose for the professional development. They really helped to build and strengthen our cohesiveness and teamwork. The year got off to a great start that continued throughout the year!"
– Carmen Floris, DOVE Science Academy