Are You an Unexpected Leader?
An Unexpected Leader is someone who chooses to lead a team with passion and action, not just position – who recognizes that ONE person can influence and inspire any team. In this entertaining story, you will discover the importance of perseverance and how YOU can lead your teammates from where you are, regardless of your title. 
The Unexpected Leader is a parable that shares five steps that will help you to overcome obstacles and remain focused  firmly on your desired results.  Anyone can step up and lead during difficulty or change – and this book shares the steps you can take to do exactly that!
 (Previously Released as "Fistitude")



THE TRUTH

:
You CAN Lead From Where You Are!
Even when you don't have the title of a position, you can lead with passion.
Every person cam claim a leadership role.
This is a powerful parable that teaches you how to lead positively… from wherever you are.
The men's basketball team from a small private high school finds itself struggling through a dreary season, when their coach is called away…  Enter a wise and mysterious janitor, who not only accepts the reins of leadership for the team during that absence, but becomes a mentor to a talented young man named Matthew.
Through a series of five lessons woven into the frustrations and excitement of their season, the janitor shares with Matthew his wisdom on team leadership that corresponds to each finger in a fist, and helps the team to accomplish their goals – and become leaders themselves.
This is a compelling story that illustrates how ONE PERSON can influence and lead a TEAM!
---
PRAISE FOR 

THE UNEXPECTED LEADER

[FISTITUDE]
"Sean has done a masterful job of delivering a powerful message in a delightful story.  This parable helps us all become more aware of the importance of relationships and leadership in shaping the success of any team."
 -Cory Dobbs, Ed.D.President & Founder of The Academy for Sport Leadership
 "A phenomenal story that any coach or player can relate to.  More importantly, it hammers home a fundamental list of practical ways to succeed on and off the court.  I read it cover to cover in one sitting and thoroughly enjoyed it…"
-Alan Stein, www.StrongerTeam.com
 "What a GREAT BOOK!  After reading the first 5 pages I had to stop and go get my highlighter… A MUST READ for anyone in a leadership position.  After reading it and sharing it with your team leaders I promise you will be able to get your team rowing in the same direction."
-Terry Fowler, UNA Women's Head Basketball Coach
Tony Alfonso (@HoopsU) Shares his Review HERE!
 Michael McKinney (@LeadershipNow) Shares his Review HERE!
"If you blame others for where you are, you give away the ability to
change where you are.  Successful people find a way to overcome the
obstacles they encounter- and if you are truly going to be a leader,
you will get your team to stop focusing on what they cannot control…"

    Are You Ready to Take The Next Step

as a Leader?
           

1.

Purchase

a Copy for Yourself (and Your Team!) 
           2. Share The Unexpected Leader With Your Network
PURCHASE YOUR COPY NOW!
Discover how to lead your team to success without a title.  You will take away tools and ideas to apply and influence your team culture and transform yourself into a champion of accountability.
By applying the insights that Sean will share, you will gain clarity and purpose, harness the power of purpose, and experience the profitable power of team unity!
Sean Glaze has taken the same lessons and insights that helped him lead multiple basketball programs to their most successful seasons and translated them into a relevant and actionable message that will energize and motivate you people to become a more intentional and impactful leader.
Get your copy today…what are waiting for?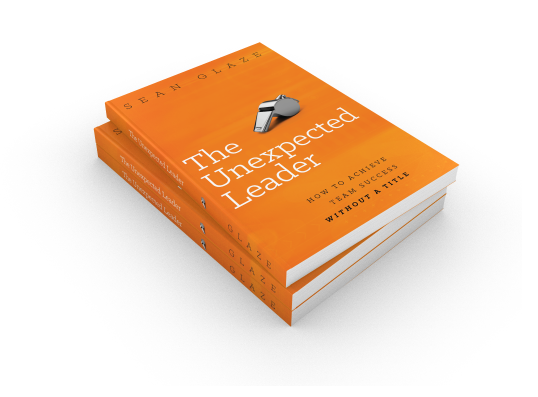 ---
BULK ORDER SAVINGS:
For any purchase of 10 or more books, contact Sean and he will send you a special link and discount code!
For any purchase of 50 or more books, Sean will send you a complimentary copy of Inspiring Interactions, 
his new Handbook of 33 Proven Icebreakers and Team Building Activity Ideas! (a $179 value)
---
SHARE THE BOOK WITH YOUR NETWORK!
Click on the shareable images and tweets below to share The Unexpected Leader with your social media circles.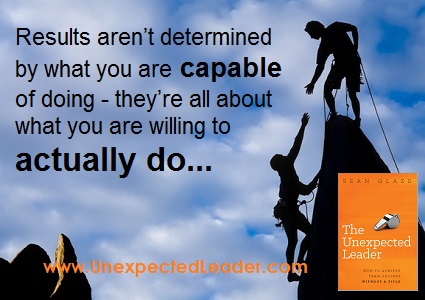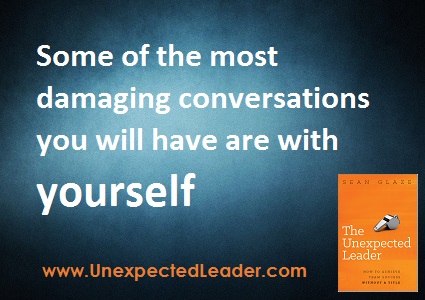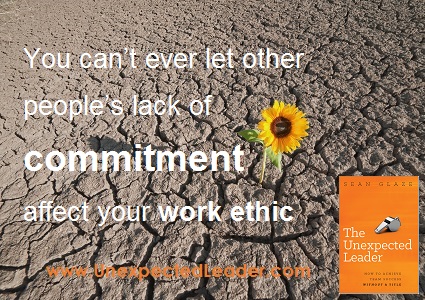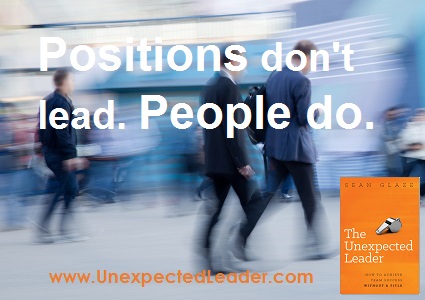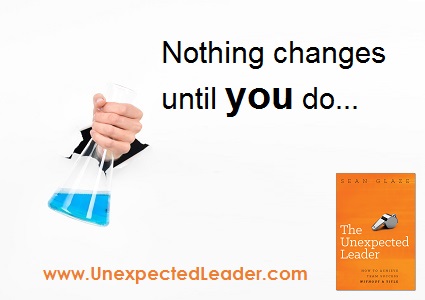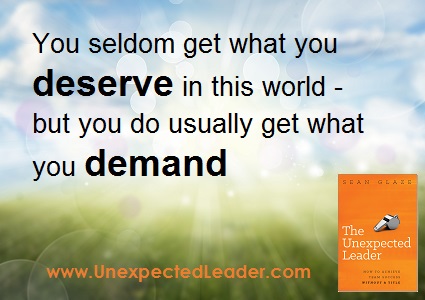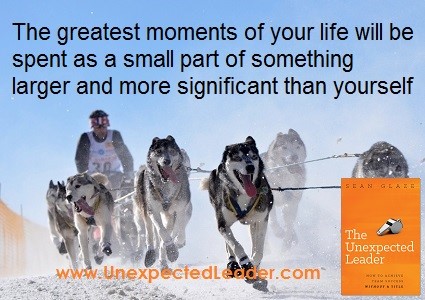 ---
Looking to inspire better teamwork in your organization?
HAVE SEAN SHARE THIS MESSAGE LIVE WITH YOUR PEOPLE!
Contact Sean about your next event, and discuss the message you'd like him to deliver to your group!