What is a Winning Teammate?
Winning Teammates are the people that make it possible for any group to succeed.  Winning Teammates are the people who others depend on… the people who others want to work with. 
Winning Teammates bring more than just technical skills – they have interpersonal skills that every great organization needs to create and maintain a positive and productive culture. Without the focus on being a winning teammate, toxic talent becomes less and less valued – and behaviors that are tolerated early on will eventually lead to issues.
THE TRUTH ABOUT TEAMMATES

:
Talent is Essential, But Never Sufficient!
Teammates are often chosen based on their technical skills… but their projects usually succeed or fail based on their interpersonal skills.
In the book, you meet Nick Turner, a talented employee who finds himself changing jobs – again.   
While packing to move, he finds an old piece of paper tucked away in a shoe box… a forgotten gift from his high school coach with a list of ways to be a winning teammate.   Looking back on his athletic career, Nick realizes it was very similar to what he is experiencing in his professional career.  He had worked hard to become a great player – but he could have had more success if he had focused on the list…  he could have been a better teammate.
As he travels to his new job, he has a series of interesting interactions that illustrate the importance of the 10 commandments his coach had emphasized years earlier.  The ten lessons that Nick benefits from during his journey to his next job will inspire you to be a winning teammate – regardless of the industry you work in. 
---
PRAISE FOR THE 10 COMMANDMENTS OF WINNING TEAMMATES:
"This book isn't just a story. It's a collection of incredible stories within a story — each one enjoyable and encapsulating a transformational truth that will help you be someone's 'best teammate ever.'"
 – Kevin Monroe, Executive Coach and Founding Steward of Living Your WHY
"Well written and entertaining, Glaze's book is a must read!"
– John G. Miller, Author of QBQ!, Outstanding!, and Raising Accountable Kids
"Ten terrific reminders make this a must read for anyone who works with others.  Grab a copy for your whole department!   You will be more profitable and more productive!"
– Jill Lublin, International speaker and 3x Best selling author
"The 10 Commandments of Winning Teammates will force you to look at your own life and in so doing, will point out that anyone's journey will improve by adhering to these ten powerful principles."
– Bob Rathbun, Atlanta Hawks TV Broadcaster and Keynote Speaker
"How many people," he asked, "would say that YOU
were the best teammate they ever had?"   
The question left Nick silent…  
"Because that's how you measure impact.  That's success."  

   Ready to Take The Next Step

as a Leader?
       

   1. Purchase a Copy of the Book
for Yourself (and Your Team!) 
           2. Share the Book With Your Teammates and Network
PURCHASE YOUR COPY TODAY!
Life is a team sport.
Winning Teammates are the GLUE that hold teams together… that keep them focused and performing well.
You will enjoy the story and the lessons it shares.
More importantly, you will enjoy the positive impact it has on your personal and professional success when you apply the lessons in your life.     
DOWNLOAD AN MP3 OF SEAN'S WINNING TEAMMATE KEYNOTE HERE!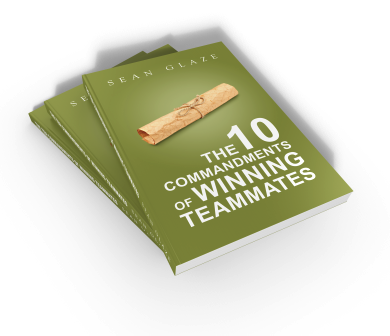 Available at These Booksellers:
 
The E book Version –
Get WINNING TEAMMATES on your kindle, smartphone, or iPad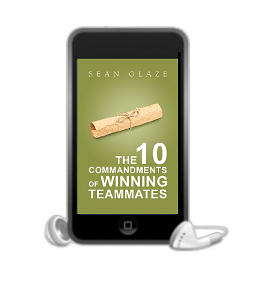 The Audio Version – (AVAILABLE NOW!)
Listen to The 10 Commandments of Winning Teammates while you are in your car, at the lake, or while you are working out!
 Download the FREE Application Guide 
---
BULK ORDER SAVINGS:
For any purchase of 10 or more books, contact Sean and he will send you a special link and discount code!
For any purchase of 50 or more books, Sean will send you a complimentary copy of Inspiring Interactions, 
his new Handbook of 33 Proven Icebreakers and Team Building Activity Ideas! (a $79 value)
---
SHARE THIS LEADERSHIP PARABLE WITH YOUR NETWORK!
Click below to share The 10 Commandments of Winning Teammates with the people in your social media circles.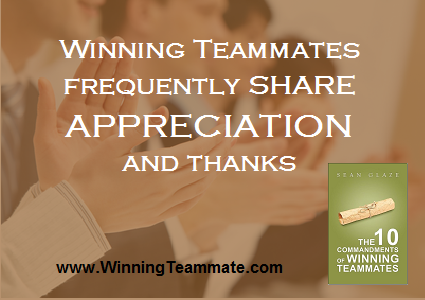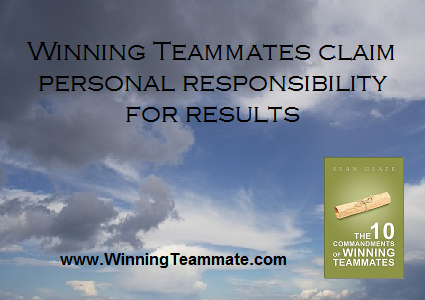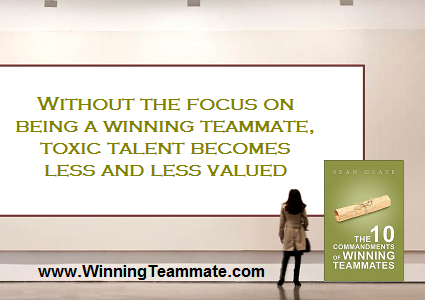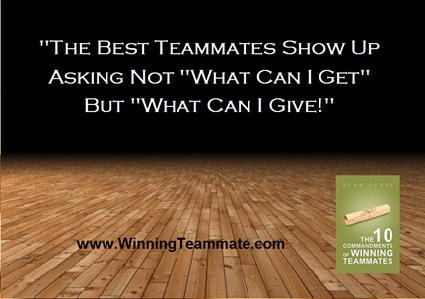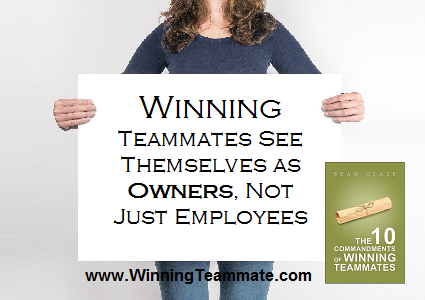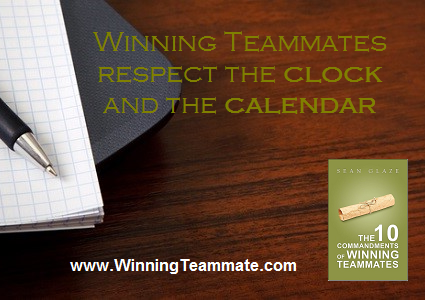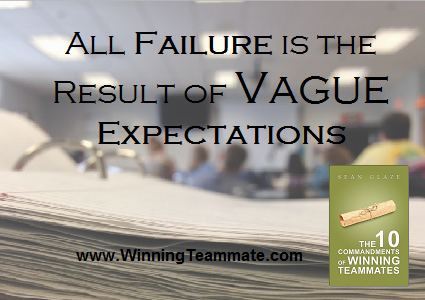 Order Your Own Scrolls and Wall Posters!
Want to keep your people reminded of the lessons? Contact Sean to order…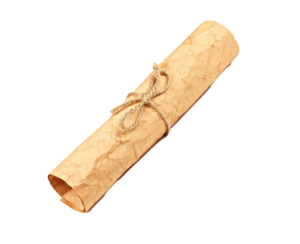 an 8 x 11 printed scroll for every member of your team
(1-9 at $5.00 each,  10 or more at $4.00 each)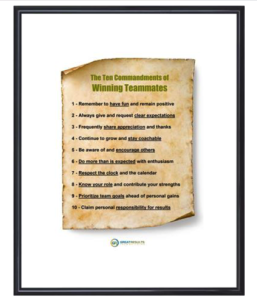 or an 18 x 24 glossy poster for your office wall
($29.00 for poster,  or $99.00 for poster in a stylish black frame)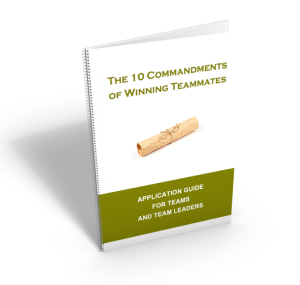 Download the FREE Application Guide
Looking to transform employees into teammates?
HAVE SEAN SHARE THIS MESSAGE LIVE WITH YOUR PEOPLE!
DOWNLOAD AN MP3 OF SEAN'S WINNING TEAMMATE KEYNOTE HERE!
Contact Sean about your next event, and discuss the message you'd like him to deliver to your group!