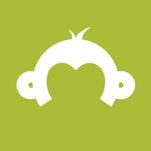 Hello Managers and Team Leaders!
 You have something I want…
I just finished my most recent book, Rapid Teamwork (more info to come on that this summer!), and I am excited about beginning work on the next writing project to help people like you be more effective in leading their teams.
What I want is your help with identifying which of the topics would be most beneficial to serving you and your current situation.
So – I am asking a favor.  Would you take 2-3 minutes (that's all, I promise!) to answer a TWO question online survey that will help me to focus on delivering content that is relevant and applicable to YOU?
That's it – and here is a link to the survey – you'll be done in a flash!
Thanks a bunch for your help with this…  I look forward to collecting the data and helping you enjoy more success leading your team! 
As always, if ever I can be a resource for you, just let me know –
Sean