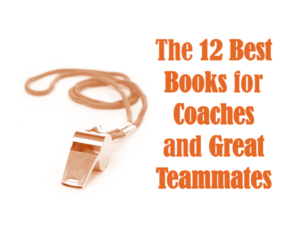 Coaches and great teammates both read books, because they know that readers are leaders.
When I was a coach, I was a voracious reader.
I was constantly seeking new titles that would help me to grow – whether it was from a leader in a different sport or even from a leader in a different industry.
And when I found a good one, I liked to share it with coaches and athletes that I knew were working hard to be great teammates.  That is what led me to creating this list for you…
Great Teammates and Coaches are Readers 
But what does reading have to do with teambuilding?
In locker rooms, in board rooms, and in classrooms, great teammates and leaders know that to grow and develop others you must first focus on growing and developing yourself!
Over the years, when I would share books and give away copies of the best books that I had read to coaches and great teammates, it seemed that there were a few that I always kept returning to as the most impactful and instructive.
So, for all of the great teammates and coaches who are seeking a list of the best books to add to their reading list or to share with others and study over the course of your next season, I have put together my list.
The list is not exhaustive, but the titles below are the ones I have recommended and given as gifts over the years more often than others.
The 12 Best Books for Coaches and Great Teammates
Toughness: Developing True Strength On and Off the Court, by Jay Bilas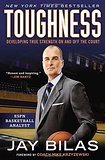 Bilas learned the true meaning of toughness from coaches, teammates, and colleagues. Now, in Toughness, he examines this misunderstood—yet vital—attribute and how it contributes to winning in sports and in life.
Win Forever: Live, Work, and Play Like a Champion, by Pete Carroll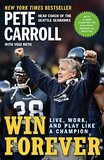 Win Forever is about more than winning football games; it's about maximizing your potential in every aspect of your life. It's an inspiring semi-autobiographical look at his journey in life and in football to craft the philosophy that now guides his success on and off the field.

An international best seller by Jon Gordon, takes readers on an enlightening and inspiring ride that reveals 10 secrets for approaching life and work with the kind of positive, forward thinking that leads to true accomplishment.  This is the first Jon Gordon book I ever read, and while many could have been included, this is the one I still like most.
Training Soccer Champions, by Anson Dorrance

In Training Soccer Champions, leading NCAA coach Anson Dorrance shares the secrets to creating and maintaining a winning team. Dorrance explains his philosophies, provides practical lessons, and reflects on his experience, offering the invaluable perspective of one of the world's outstanding coaches.

This is a book all leaders, born or made, should read. Maxwell supports each law with real business stories and leadership anecdotes, then he shows you how to apply them with practical strategies and activities to help you reflect and grow.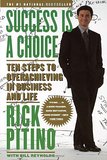 Pitino takes the same proven methods that have earned him and his teams legendary status and gives you a ten-step plan of attack that will help you become a winner at anything you set your mind to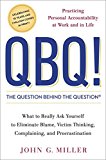 Succinct, insightful, and practical, QBQ! The Question Behind the Question provides a method for putting personal accountability into daily action, which can bring astonishing results: problems get solved, barriers come down, service improves, teamwork grows, and people adapt to change
Elevating Your Game: Becoming a Triple-Impact Competitor, by Jim Thompson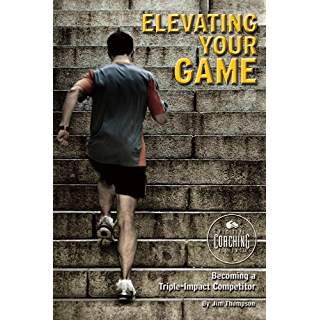 The latest book by Positive Coaching Alliance Founder Jim Thompson gives high school athletes easy-to-read information and inspiration to improve their performance in sports and beyond. A short read with an important message.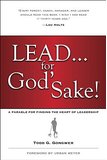 The lives of an intensely-driven basketball coach, an ultra-successful CEO, and an unassuming janitor all intersect in this captivating parable about leadership, relationships, and the pursuit of success.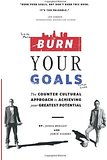 This is a counter cultural approach to mental training that has helped transform leaders in sports, business, and education.  Visions and goals are important, but Medcalf shares an even more effective system for achieving the success you desire – on or off the court or field.
The Winner Within: A Life Plan for Team Players, by Pat Riley

This is a book about winning, leadership, mastery, change, and personal growth, based on understanding and controlling the shifting dynamics of a team – any team, whether it is a small company or a giant corporation, a family, a city, or a group of athletes

Okay, so I couldn't share a list of team leadership books without including one of my own, right?  Winning Teammates are the people that make it possible for any group to succeed… the people who others depend on. This story and its lessons will help YOU to become one of the people who others want to work with…
Great Teammates and Coaches are Coachable
If you already have all of these in your bookcase, then I congratulate you on being a well-read and incredibly prepared coach and great teammate.
But if even one is missing, or if you haven't taken the time to invest in developing yourself so that you can lead and inspire others more effectively, then I urge you to click on the links above and start your journey of personal growth.
And when you have finished reading them, send me a note to let me know which ones you liked best – or even suggest another book that should have been included!
I believe that Teambuilding speakers and facilitators exist to help others improve their awareness and impact – so that is always a key focus of my programs.  As a past coach, I know how important it is to seek out useful information from people that have done what I wanted to do – building successful teams of great teammates.
I hope this list is helpful to you – and look forward to hearing your comments!