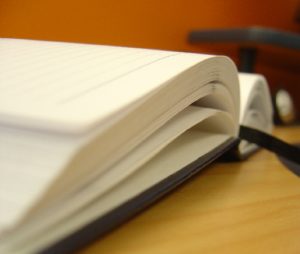 There are certainly many other Bible verses that could be discussed as relating to great teamwork, but this list identifies five that are strong and inspiring examples for the topic.
Improving organizational teamwork is the goal of most team building activities, and like most any other subject, the Bible provides wisdom about how to achieve it and why it is important.
In the Bible, though, the teamwork that is mentioned is not the goal…
Great teamwork is instead described as the visible illustration of a people who are united with the same purpose.   And, ultimately, that is what your organization should be seeking to build – a culture of many people who are united in working for the same cause.
Here is a list of five great teamwork verses from the bible – and I also share what they might mean to you and your team in terms of creating a more cohesive culture – because culture always trumps strategy:
5. 1 Peter 4:8-10
Above all, keep loving one another earnestly, since love covers a multitude of sins. Show hospitality to one another without grumbling.  As each has received a gift, use it to serve one another, as good stewards of God's varied grace.
This verse focuses on the need for teammates to use their talents to serve others, and to adapt their skills to fit the gaps that the organization needs filled.  Being kind and serving gladly, instead of complaining, are tremendously important skills for teammates.
4.  Hebrews 10:24-25
And let us consider how we may spur one another on toward love and good deeds, not giving up meeting together, as some are in the habit of doing, but encouraging one another—and all the more as you see the Day approaching.
Everyone in your organization needs encouragement and wants to feel a part of something greater than themselves.  And meeting together in the break room or outside the workplace is important because, by investing time together outside of work, you build the relationships and trust that create a more positive, caring, and cohesive culture.
3. 1 Corinthians 12:17-20
If the whole body were an eye, where would the sense of hearing be?  If the whole body were an ear, where would the sense of smell be?  But in fact God has placed the parts in the body, every one of them, just as he wanted them to be.  If they were all one part, where would the body be?  As it is, there are many parts, but one body.
The best teams do not have people with similar skills – they combine the diverse talents and backgrounds from a pool of diverse individuals and appreciate the gifts that each one brings to contribute.  Great teams have people that know their role and appreciate others as well.
2. Proverbs 27:17
As iron sharpens iron, so one person sharpens another.
The power of leadership is best summarized in one word: influence.  As teammates, our expectations and attitudes and behaviors absolutely impact those around us.  We all are sharpened and improved by the interactions and examples of our peers.
1. Ecclesiastes 4:9-10
Two are better than one, because they have a good return for their labor: If either of them falls down, one can help the other up. But pity anyone who falls and has no one to help them up.
Nobody climbs Mount Everest alone.  To accomplish great things, we all need teammates and a supporting cast to pick us up – and we need to look for opportunities to pick others up as well when they stumble.
…clearly, this is not an exhaustive list.
There are literally dozens of other verses that could be mentioned as possible inspiration to build or acknowledge the importance of great teamwork.  Still, this list of top five inspirational Bible verses might be a catalyst for focusing your own organization on more productive habits or values that lead to the teamwork you desire.
Teamwork is the visible manifestation of compassion, shared vision, and other unseen traits that teambuilding activities seek to develop.  If ever you are looking for a business team building event, or a teamwork speaker to inspire your group, it would be my pleasure to hear about your situation!
Do you have a favorite inspiring verse?  If so, connect with Sean on twitter and share it!
If you have questions about team building, take a look at Sean's FAQ page.