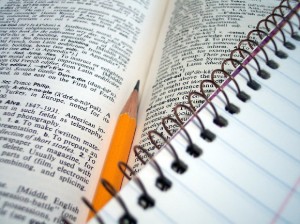 Do you need a great working definition to share with your team when they ask the question "what is teamwork?" 
Defining what teamwork is can certainly help to guide better decisions and actions.
People too often share phrases like "Together Everyone Achieves More," or "teamwork makes the dream work," but seldom understand exactly what they should be seeking to build when teamwork is their stated desire.
As I have shared previously, there are five traits that all Great Teams share – and your focus on team development will depend upon which of those may be lacking in your organization.
But, for those still lost when asked to answer the question "what is teamwork?," here is a great working definition that is usable for both leaders and teammates alike.
Teamwork is best defined as "the coordinated activities of a cohesive group who contribute diverse skills and resources to accomplish a compelling common goal."
Let's briefly discuss each of the important parts of this teamwork definition.
1) "Coordinated activities" suggests that there should be a harmonious and organized plan for orchestrating the efforts of everyone involved.  Rather than being a chaotic undisciplined bunch of individually determined behaviors, a team works within roles.
2) "Cohesive group" suggests that the members of the team are aware of and concerned about the background, needs, and talents of the other contributors.  Stronger rapport and quality relationships actually improve team communication and commitments.  
3) "Contribute diverse skills and resources" suggests that the team is built with different and complementary parts.  Creative contributions from different backgrounds, skill sets, and team personality types can offer ideas that a homogenous group might miss.  
4) "Compelling common goal" suggests that the team is put together for the sole and clear purpose of accomplishing something that apart, as individuals, the teammates would struggle, or be unable, to achieve.  Teammates should be inspired to reach this shared destination and feel an urgency to perform well in order to benefit from the success their sacrifices and contributions could produce.
So there you have it.
Feel free to use this working definition as your answer to the question "what is teamwork?" when your teammates wonder out loud about the job they were recruited to do.
I encourage you to follow Sean on twitter for more information, quotes, and teamwork resources –
(or, take a moment to connect with Sean on Facebook!)
If you liked this article, you will want to request free access to Sean's Teamwork Toolbox – over 50 useful handouts and activities for smart team leaders!
Do you have any ideas on how to improve my working definition?  Contact Sean to share your thoughts!