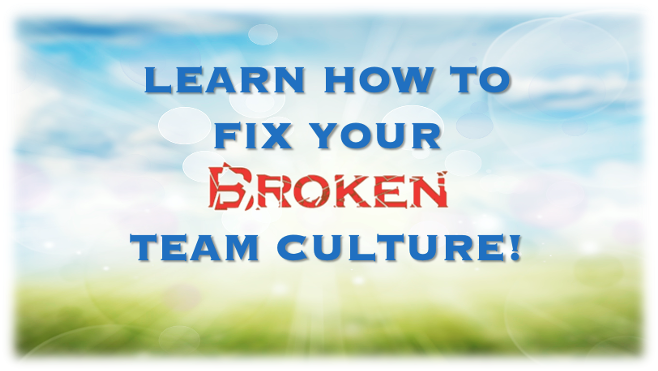 Do you feel like your team is…
underachieving?
Want to know the FIVE essential things that get individuals to work as a team?
I am sharing a link to my new FREE webinar where YOU can learn "How to Fix Your Broken TEAM CULTURE"
The program will be 100% focused on what you can do – as a team leader – to build a more positive, productive, and profitable team culture… whether your people work in-person or remotely!
What YOU will take away from the FREE WEBINAR:
• How to create an environment that inspires more engaged teamwork WITHOUT the frustration of scrambling for ideas on google
• Why STRATEGY is always supported by or sabotaged by culture, and what you can do to improve results (even if you've NEVER led a team before!)
• The #1 most important leadership trait, and how you can level-up immediately
• The 3 things you DON'T want to keep doing, and use the easy solution that will accelerate your speed and shorten your path
• How to build Rapid Teamwork in your organization by following a proven sequence of step-by-step instructions and activities
_________________________
As a team leader, YOU are responsible
for the RESULTS that your team produces…
Take a step to improve your team – maximize the positive impact you have as a leader and join us for the "fix your broken team culture" webinar here.
Yes, it's completely free – so register now!
(takes less than 10 seconds to SIGN UP.)
Don't miss this one!


(CLICK TO BE A BETTER LEADER!)