As you and your team begin to move forward in your plans for a successful new year, it will be helpful for you to reflect on and share the following powerful image quotes…
Together, these four quotes will ensure that your focus and efforts provide the results you are seeking…
Here are the four powerful image quotes:
1 – "If everything I've done is just the beginning, then what is next?"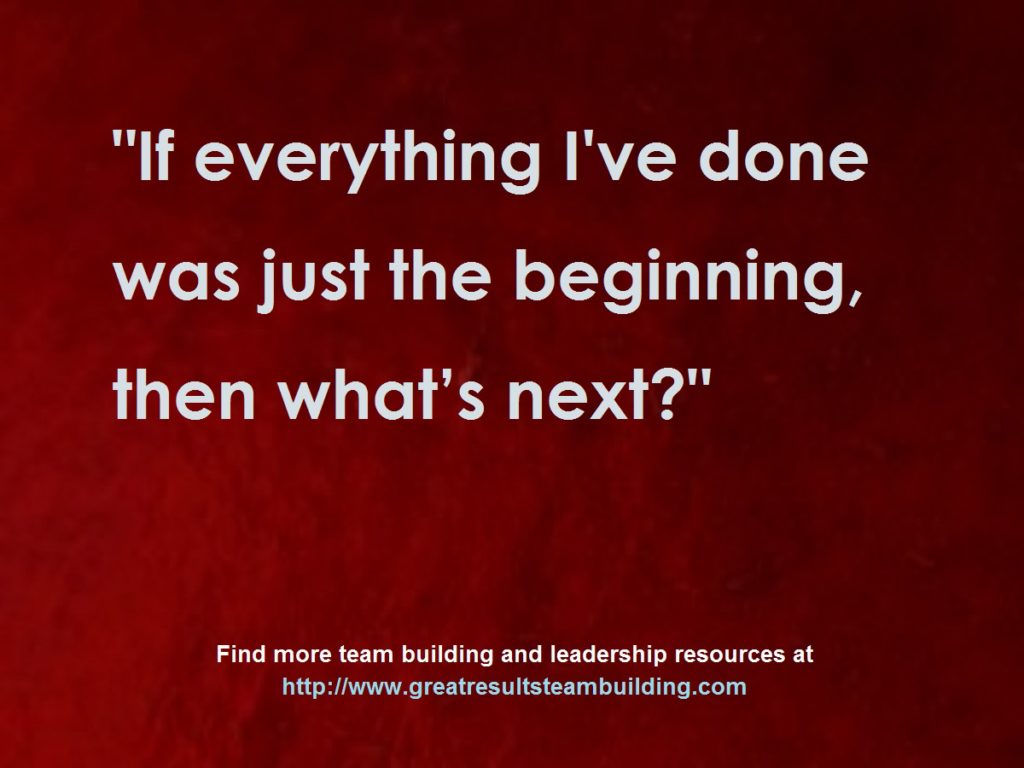 This is a powerful question because it forces you to look forward and identify your next level of achievement.
Everything before today was only a preamble to your NEXT project or accomplishment.  Now that you've gotten to where you are, what do your past experiences and current resources make possible??
2 – "It is not only what we do, but what we do not do, for which we are accountable" – Moliere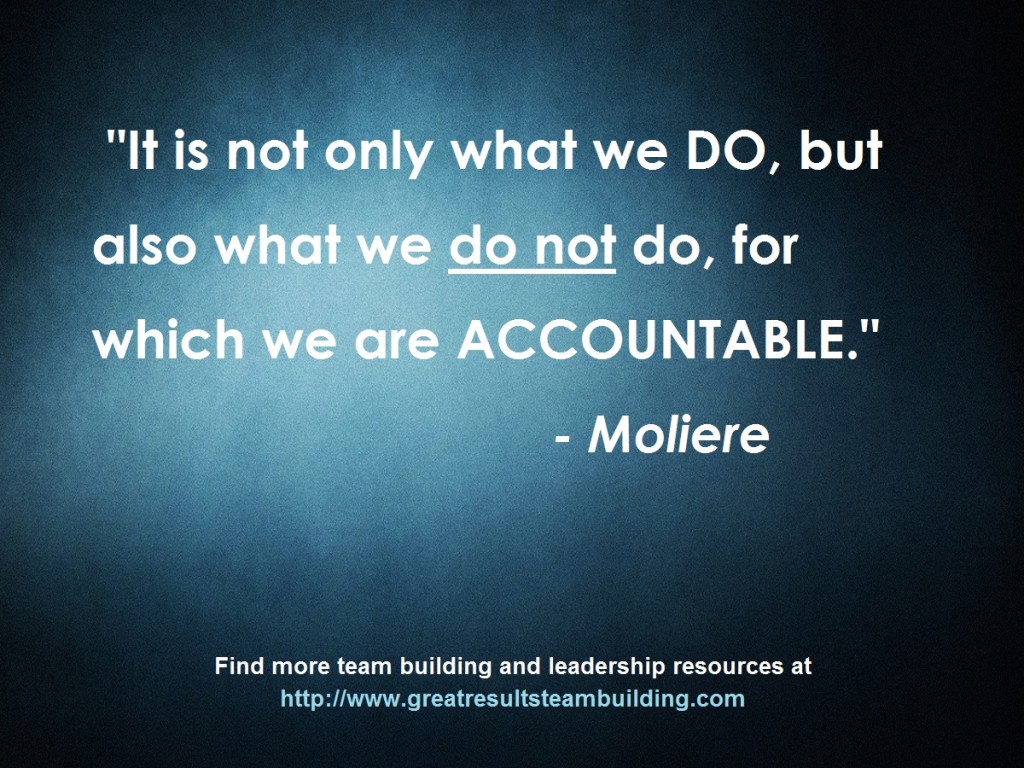 Accountability, as I shared in my leadership parable Rapid Teamwork, begins with empathy and is a conscious decision to take personal ownership of your team's results.  That means that it is not only what you do, but also what you choose not to do, that impacts the people around you.
That is especially true with communication – what is said, and what is not said.  Silence is often interpreted as consent – so take note of the things you are allowing to occur without addressing or correcting them..
3 – "What needs to happen this year (month? week?) for my team to consider it a success?"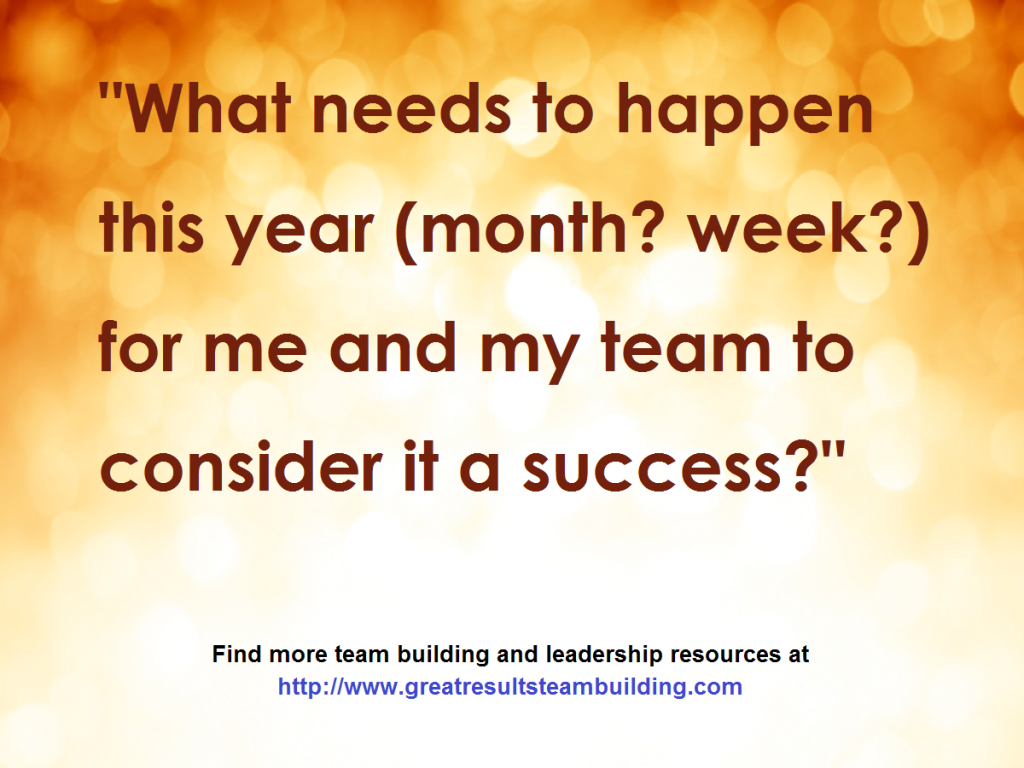 When you look back at the upcoming year (or month, or week) – what will you NEED to accomplish to make it feel like a success for you and your teammates?  Once you know what success looks like, you can move forward with more clarity with your list of to-do's and action steps.
After identifying a clear purpose (or list of desired accomplishments), you will be far more productive with your time and focus.
4 – "Be the kind of worker that is a positive example for others to follow"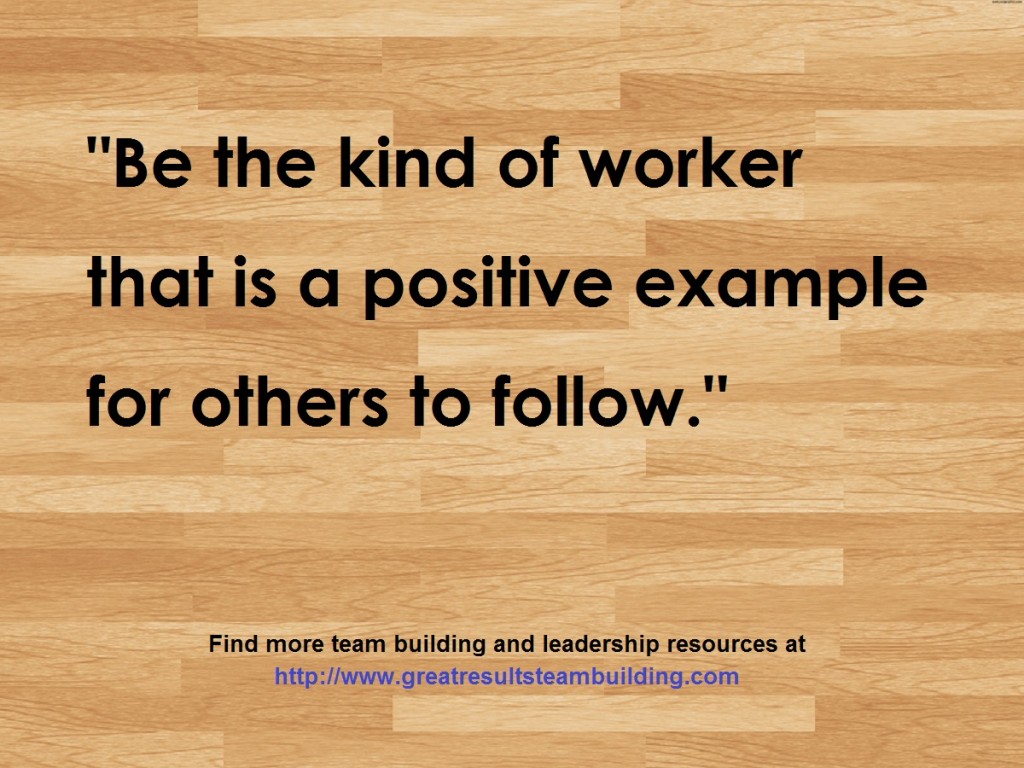 What you say is important… but what you DO will always trump your words.
Your teammates are always watching how you respond to adversity (or success), and it is ultimately your actions that will impact others – because attitudes and behaviors are contagious…
Don;t allow your circumstances to impact your behavior… be determined to have your behavior impact your circumstances!
These image quotes will make your new year successful.
I encourage you to revisit them often to remain focused.
And if you are looking for an engaging speaker to share a message to build teamwork in your organization, or if you would like your people to enjoy a fun day of interactive challenges that inspire laugh-out-loud moments and powerful lessons that improve group communication and productivity, it would be my pleasure to work with you to design a memorable and impactful experience for your people…
Visit my motivational teamwork keynotes or my team building events page to learn more.
Wishing you and your team tremendous success!