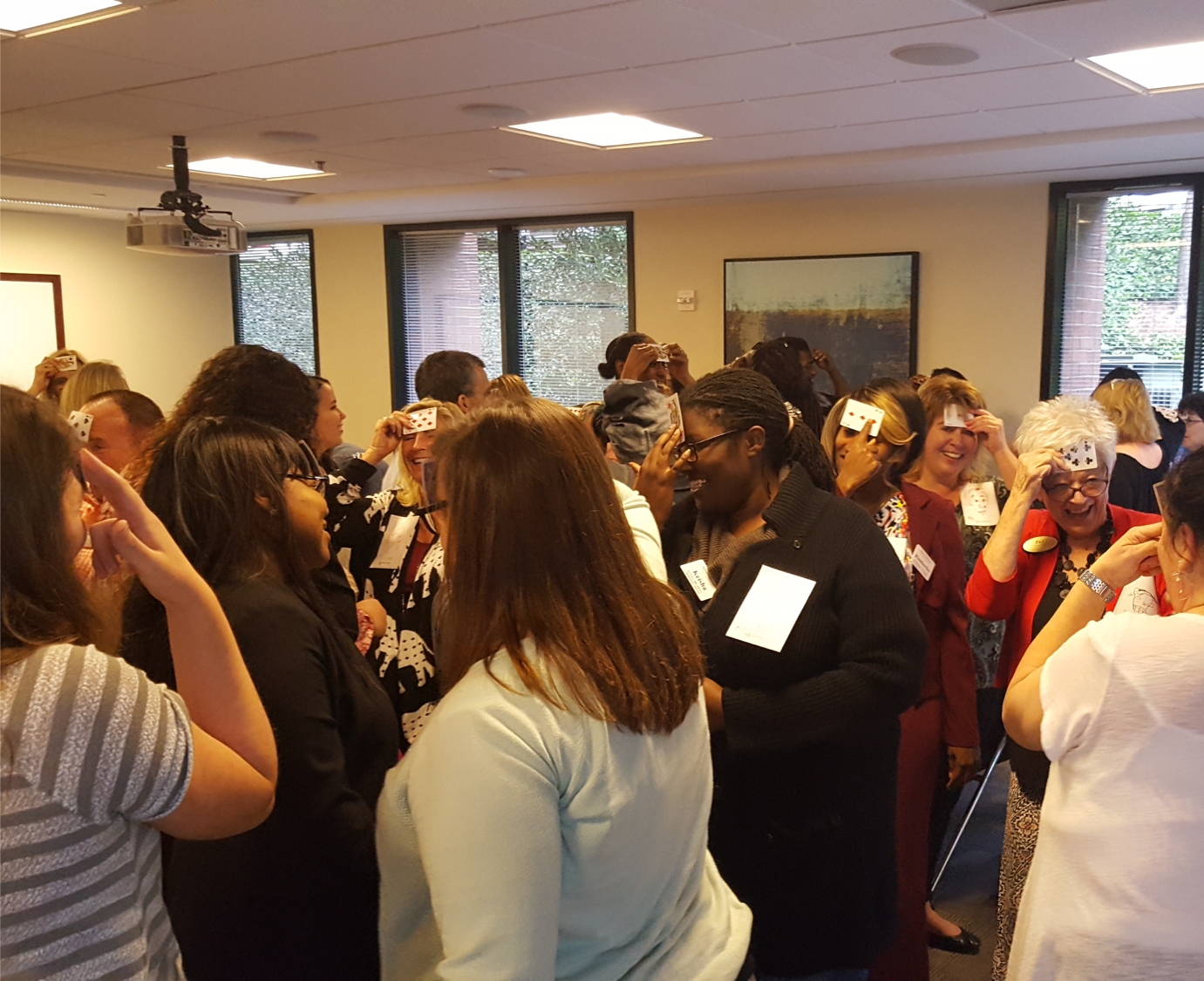 As a leader, you are always looking for short team building ideas that will deliver impact and inspire your people to be better teammates.
There are dozens of simple activities that you can use to accomplish this, but the main focus should NOT be the activities you use.
Activities are simply tools – but tools have limitations!
If you give me a scalpel, I am not going to automatically become a good surgeon!
The key, if you want to do it yourself, is to choose a simple to us tool and to know WHAT you want to accomplish.  What is the IMPACT you want the activity to have on your team?
Once you know WHY you are investing the time in team building ideas, you can be sure that you will be more successful in the results you are seeking!
So, you can find a collection of short team building ideas (and a few deeper main-course activities) in my Inspiring Interactions team building do-it-yourself Handbook.
And you can always follow the directions I share here for TWO easy activities to develop your team chemistry.
The real impact of any program or presentation should be to create a sense of ownership and to engage your people as small significant part of something larger than themselves… that is what I emphasize in the short video below:
Maybe that means you need to clarify your team mission (they WHY).
Maybe that means you need to connect your people by building deeper relationships (the WHO).
Maybe that means you need to increase the awareness of your people in regards to their personality styles or the ripples that their behaviors are having on other departments (the HOW).
But your success as a team will be determined less by your strategy than by the culture that you encourage and allow.
And culture is about behaviors.
It is those behaviors you want to focus on when you facilitate a team building activity with your people – or when you bring in a team building speaker to inspire the awareness and change that could super-charge their performance.
If you are interested in looking through a terrific collection of downloadable handouts and resources, sign up for free access to my teamwork toolbox of goodies for team leaders!
And if you are planning to use a short activity for team building purposes in your organization, be sure that you clarify ahead of time the real IMPACT you want it to have.
Tools should be used to accomplish specific outcomes.
If ever I can be a resource to help you and your team get better results, I would be honored to contribute to their development.