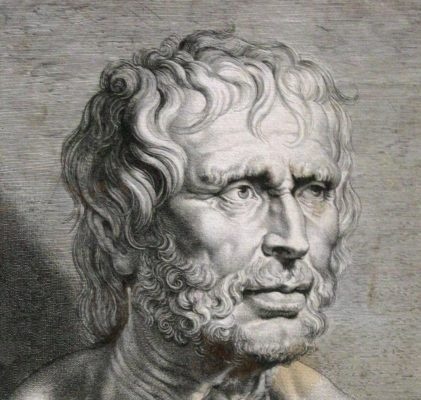 As a teammate or team leader in any field, if you haven't heard of Seneca the younger, you are missing out.
Seneca was educated in Rome, but had been born in southern Spain over 2,000 years ago. His father was Seneca the Elder, a well-known Roman writer, and Seneca the younger spent his youth focused on pursuing a political career…
In an unexpected twist of adversity, Seneca was exiled in 41 AD to the island of Corsica by the Emperor Claudius. He was later allowed to return eight years later to become tutor to the future emperor, Nero (who, by the way, ordered Seneca's death in 65 AD fearing that he was part of an assassination plot)
Throughout these many life experiences, Seneca remained a Stoic – that is, he believed that we cannot control external events, only ourselves and our responses…
According to The Daily Stoic, Stoicism has only a few central teachings:
– How unpredictable the world can be.
– How brief our moment of life is.
– How to be steadfast, and strong, and in control of yourself.
– How our dissatisfaction lies in our impulsive dependency on emotions rather than logic.
Seneca is a terrific tutor for us as well.
His words and teachings suggest that there WILL be adversity – but that our power as teammates and team leaders lies in recognizing that truth and not being blown back and forth by the winds of fortune like infants.
So, here are three ancient stoic quotes from Seneca to strengthen your team:
1. "No tree becomes rooted and sturdy unless many a wind assails it. For by its very tossing it tightens its grip and plants its roots more securely; the fragile trees are those that have grown in a sunny valley." Recognize that there WILL be difficult times.Rather than dreading or "suffering" through them, greet each challenge as an opportunity to strengthen yourself and your team.
Growth occurs only when we are tested… and your attitude towards the adversity your team is experiencing will have a tremendous impact on how they respond to it.
2. "There is no person so severely punished, as those who subject themselves to the whip of their own remorse"
Acknowledge that looking backward to find lessons can be helpful, but looking backward to wallow in sadness is not. In basketball and in business, the most important thing you can focus on is THE NEXT PLAY.  Regret – pouting and emotional over-indulgence – is a waste of time and serves little purpose other than to sour the attitudes of those you work with.
Stop punishing yourself for the past.Learn from it and move forward.
3. "Wherever there is a human being, there is an opportunity for a kindness."
Even stoics realize that one of the most important decisions you can make is to be kind, regardless of circumstances.Often we allow stress or deadlines or personal issues explain away the daily minor or unintentional cruelties and careless behaviors that others notice – and feel deeply.
Your job is not to be thoughtful only when it is 75 degrees and sunny… but even more so, to be thoughtful and encouraging when it is cold and storming and your team needs that reassurance and compassion to maintain its confidence and focus.
Becoming a "Stoic" is accomplished by simply making the decision that you will focus on controlling your preparation and response to adversity and circumstances rather than bemoaning them.
As I used to share with my team, pouting doesn't make things better.
Logical perspective and positive action will.
Reflect on the above quotes – consider sharing them with your team.
And then commit to your own situational brand of Stoicism.
Let Seneca's words inspire you to improve your responses to adversity – and become a winning teammate!