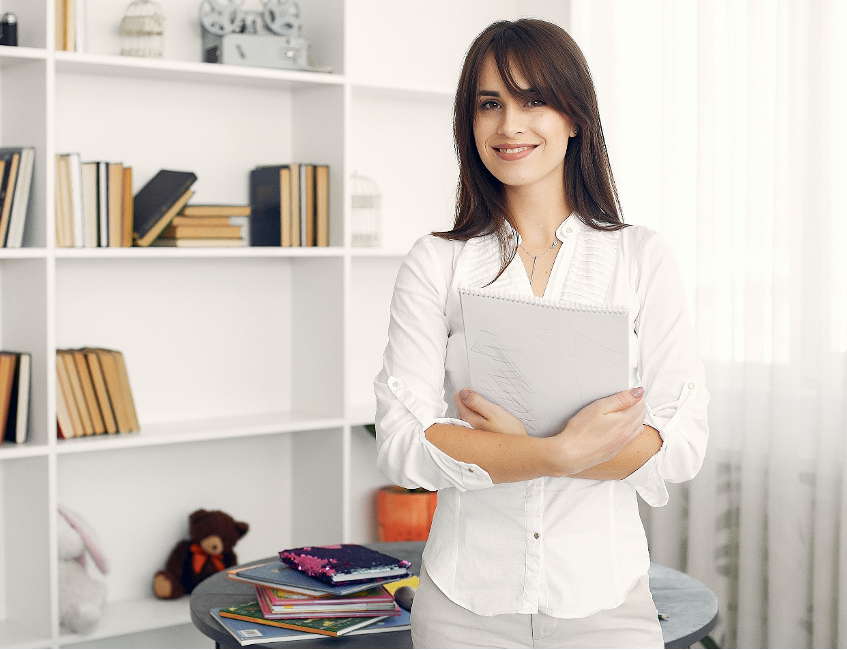 As a leader, principals need to lead their staff with more than just curriculum objectives.
If you want to lead effectively as a principal, that begins with your attitude and focus.
And what you focus on will eventually affect your staff morale.
So if you want your staff to be more positive and to have a more constructive impact on their students, you need to first be more positive yourself.
It's easy sometimes as a school leader to see what is wrong…
It's easy to get distracted by a few bad examples you see on your campus…
But that is not the FOCUS of a great leader!
As Napoleon said, "A leader is a dealer in hope"
So you must first be intentional about creating a positive personal mindset.
…You must believe people are good and expect the best from them
…You must show up to serve, develop, support and encourage them
Because the reality is that – even though humanity is often portrayed in media and in dystopian novels as being destructive, evil or apathetic – people REALLY DO WANT TO MAKE A POSITIVE IMPACT.
Your teachers WANT to feel like they are part of something meaningful that is more significant than themselves.
And if you want to develop that which is best in THEM, it starts with developing yourself by focusing on three things that will make you more effective as a leader:
A

Mission

, a

Map

, and

Momentum

.
Let me explain each…
Why you need a MISSION:
One of the first modules in my school culture leadership course for principals is focused on creating and sharing a compelling common goal for your faculty.
Engagement is simply a measure of how much someone cares about the results their efforts are contributing to create.  So if you want to be more engaged and intentional in your everyday efforts (and you want your teachers to be more engaged and intentional), the first step is to CLARIFY YOUR MISSION.
A mission motivates.
But it cannot have an impact on your school culture if it is not clear – and consistently emphasized.
A mission that lives only on the walls of your campus inside of frames will not change behaviors or inspire purpose.
You mission must find its way into the mind and hearts of your staff through repetition, emphasis, and storytelling.
Add it to your email signature.  Mention it at the beginning of every faculty meeting. Talk about how it has been lived out and demonstrated by teachers.  Provide examples of what it looks like each day.
But while a mission is essential, it is not sufficient…
Why you need a MAP:
A map is a guide for reaching a desired destination and can help to accelerate your speed and shorten your path.
If you have a clear destination in mind, a map provides a clear path and direction for your daily efforts and activities.
The problem is that many leaders work to invest in a mission, but don't give themselves or their team an understandable expectation of what the path is and how progress will be measured.
What are the steps that need to be taken?
How will we interact and travel together on the journey?
What are our standards of behavior?
What obstacles and challenges do we need to prepare for and overcome?
What milestones will let us know when we are being successful?
What resources and support are available when we feel like we are off course?
Maps define the steps you and your staff will take and how you will navigate the challenges that you will experience along the way.
Why you need MOMENTUM:
Momentum is simply a mass and motion.
For your faculty, though, momentum means the school and its stakeholders (mass) moving forward toward a meaningful goal (motion).
And it only takes ONE moment to create momentum.
One example.
One instance that you can highlight and share of an observed behavior from your staff that demonstrates the real-world and influential living-out of your core values.
One illustration that shows there is PROGRESS toward the goal.
And that ONE CASE that you highlight can become a catalyst for more positive behavior – because with the belief that good things are being done – that others are intentionally giving their efforts to accomplish a goal – it will inspire each member of your staff to join the mission and follow the map and that you have helped to clarify.
Then one becomes two and two become five and soon you have opportunities to share examples of progress that continue to fuel your staff (and yourself).
– – – – –
When you as a leader help to create an environment where people feel seen and appreciated for their positive contributions, that gives others permission to emulate and celebrate the positives you see and share.
But it doesn't happen without your intentional focus as a leader.
Equipped with the right mindset – and with these three things – any principal will find that they are able to inspire their staff and faculty to be more engaged and positive.
Does your school have a MISSION that they know by heart and drives their daily efforts?
Does your school have a MAP that clarifies the path and sets expectations for how meetings, interactions, and school communications will be handled?
Does your team feel a positive MOMENTUM based upon your intentional efforts to see and share examples of things that are moving your team closer to a goal?
If not, perhaps your faculty would benefit from a day of teacher teambuilding where they could connect not just with each other, but with a compelling common goal.
Successful schools – like any successful team – are a symptom of great leadership.
And school culture is something you CAN improve.