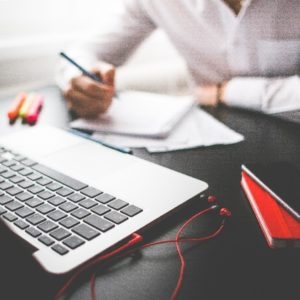 One of the most empowering lessons I have been fortunate to learn is that in the midst of virtually any circumstance or situation, thankfulness leads to happiness.  Every day can be Thanksgiving.
A favorite quote of mine over the last few months is from Maya Angelou.  She wrote that we should "Let gratitude be the pillow upon which you kneel to say your nightly prayer."
But I haven't always done that.
As a coach, one of the major regrets I carry with me is the memory of how tough I was to play for when I was younger.  Not because having high standards was a bad thing – but because I was so focused on performance and results and driving my team to improve that I very seldom took the time or saw the importance of saying thank you for their efforts.
The job of a coach, and often of leaders, often seems to be to find the gap between where your people are and where they need to be for your organization to meet the goals you have set…
But a constant focus on what is missing, or what needs to get better, or where the flaws are can turn aspirations into frustrations. 
As a coach, or manager, or principal, or leader in any arena, rather than seeing the hole, we should step back more often to appreciate the doughnut.  We should find things to be grateful for.
When I was intentional about catching my team doing something right, the energy in the gym always seemed to go up.  And I soon learned what many successful corporate managers have confirmed with me in conversations: what gets rewarded, via praise or recognition, always gets repeated.
Good leaders want to improve team morale and performance, right?
So… as we go into Thanksgiving week, and throughout the holiday season, I encourage you to do this:
Commit to a simple and powerful 5 minute activity once a day for a full week.
        All you need to do the first day is to take a moment and list 20 things you are thankful for.
        And then the next day, re-read that list, and then add 5 things.
        And the next day, read that list and add 5 more things.
        And repeat for the rest of the week…
By the end of the week, you will be amazed by the awareness and positivity that your 5 minutes of intentionally being grateful will have on your attitude and your interactions with others – both at work and at home!
As a teacher and coach and father and husband, I missed countless opportunities to boost morale and let people know how much I appreciated the contributions and encouragements that had influenced me. 
On any team, not every job is visible… but every job is valuable.
Have you thanked your "invisible" teammates?
Have you taken a moment to be grateful for those who built the court that you are playing on?
At your work?
At your home?
There is a Vietnamese proverb that suggests, "When eating a fruit, remember the person who planted the tree."
It is the people that came before you, the people that work beside you, the people who impact your life in a positive way that deserve your attention and appreciation…
The more you find to add to your list and be grateful for, the happier you will be. 
And the more you will soon have to be grateful for!
If thinking of 20 things to be thankful for is difficult, then it is even more important that you take the time to do it!
You will begin to train your brain to look for and recognize the positive things that are in your life.
My list (which has grown quite lengthy), includes the following:
I am grateful for the thousands of people I have had the honor of influencing through my team building events and conference keynote messages.
I am grateful for the hundreds of people who have helped to make the release of my most recent book, Rapid Teamwork, a great success that has impacted teams and lives across the country.
And I am grateful for a wife and family who support my crazy schedule and even crazier personality.
I hope you will take the time to make your own list. 
It is truly a life-changer to adjust your focus and be intentionally grateful.
So this is me wishing you and your team a very Happy Thanksgiving.