Stories. Humor. Insights. Sean's keynote talks crystallize what it means to be a great team.
Watch the video to see how team building speaker Sean Glaze engages and connects your people to help them achieve a new level of personal awareness and commitment.
Entertaining and Inspiring Messages That Build Better Teammates… and Team Leaders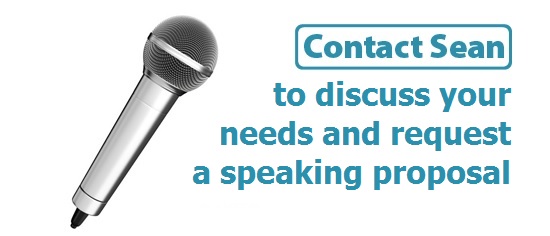 It's not an everyday event. You have a special opportunity to connect, inform, and energize your employees.
You want everyone to walk away with meaningful insights that will help them to become better teammates.
You also want to provide an experience that makes everyone smile and interact together in a way that makes them feel good about themselves and their roles.
When Sean Glaze takes the stage as a team building speaker, you'll see people lean forward. That is when you can sit back and relax, knowing you've made the right choice.
"

The comments from participants were overwhelmingly positive!
Your first presentation set the bar high, then you continued to get rave reviews from our second session attendees as well.  
Thanks for a fun and energizing day with useful take-aways that really helped our people work together better!"
 — Val O'Brien, Southern Company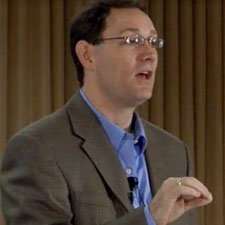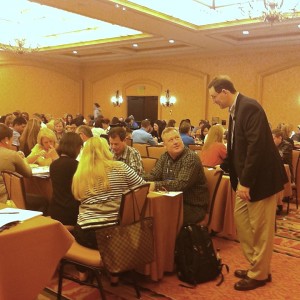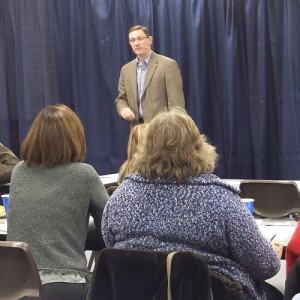 What Does a Team Building Speaker Do?
We all have patterns, and out of habit we often cling to them even when they aren't in our best interest. Even, sometimes, when they make life harder for those around us.
Breaking out of those old routines and tendencies requires a catalyst that's so engaging and perceptive that it expands our awareness so we see our own patterns for what they are. It's not about being forced to change.
Changed behaviors are the result of improved awareness… and when your understanding of what is possible is altered, you want to change to experience better results.
Sean Glaze Has Inspired Thousands of People.
Sean delivers that special something that encourages people to let down their natural defenses, and begin to truly listen – then take action on – ideas.  People who hear Sean speak don't just remember his stories, they benefit from the laughter and lessons.  
His messages have impact.  And he doesn't deliver canned speeches.
By asking the right questions in advance, and through careful preparation, his entertaining and interactive talks tap into the specific issues that his audience is dealing with…day after day after day. And your people won't just sit there – they'll participate. And learn. And grow.
Some will even discover their leadership potential to help others learn and grow.
It's the Perfect Event Energizer.
Sean is a teamwork speaker who shares entertaining and interactive keynotes that will motivate your people to laugh together, aim a bit higher, and connect more deeply.
They see themselves, and each other, in a different light, rising above their workday frustrations and differences. And they leave thinking about and ready to immediately apply the powerful and practical action steps Sean delivers.

They walk in as a group of co-workers.
They walk out as an engaged and connected team.
Contact Sean about a motivational message for your people.
Choose a Message For Your Upcoming Event
Sean Glaze customizes his topics to address your organization's needs and circumstances.
EMPLOYEE ENGAGEMENT
Rapid Teamwork: Creating Employee Engagement and Connection
If you are in a position of leadership and tasked with building cohesiveness and productivity, this talk shares the five-part recipe that leaders can use in order to bring people together and transform any group into a great team.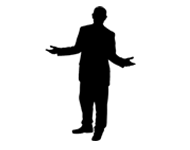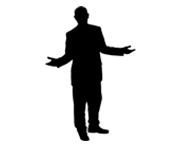 COMPETITIVE ADVANTAGE
Stay Coachable:

A Roadmap for Personal Developm

ent
Tired of your present plateau and ready to supercharge your performance? The best way to develop your team is to improve yourself, and this talk shares a four step roadmap for continuous individual improvement.
MAKING A DIFFERENCE
Intense Trust: The 4 Commitments of Great Teammates
This talk explores the importance of being a great teammate, and the ingredients and behaviors that build organizational trust. In basketball it is off-ball intensity, but in life it is seeing and doing small things that make a big difference. The audience will learn to develop positive relationships with coworkers and clients.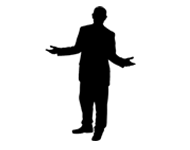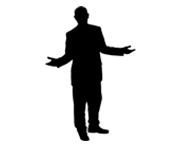 ORGANIZATIONAL SYNERGY
Sustaining Results: Maintain Your Positive Team Culture and Momentum
This message is perfect for teams who need an energizing kick-start, or for leaders who need to ensure their current high-performing team maintains their positive momentum. In the midst of team struggles or stress, it will be your focus on three important R's that keep your team functioning well together. .
FOR ATHLETIC TEAMS
Fistitude: The Impact of ONE Person with Passion
Everybody has a leadership role. Even when you don't have the title or position, you can influence and lead with passion. This is a five step process for success that will teach your people how to lead positively from where they are.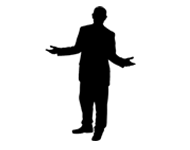 Are You Ready to Take The Next Step?